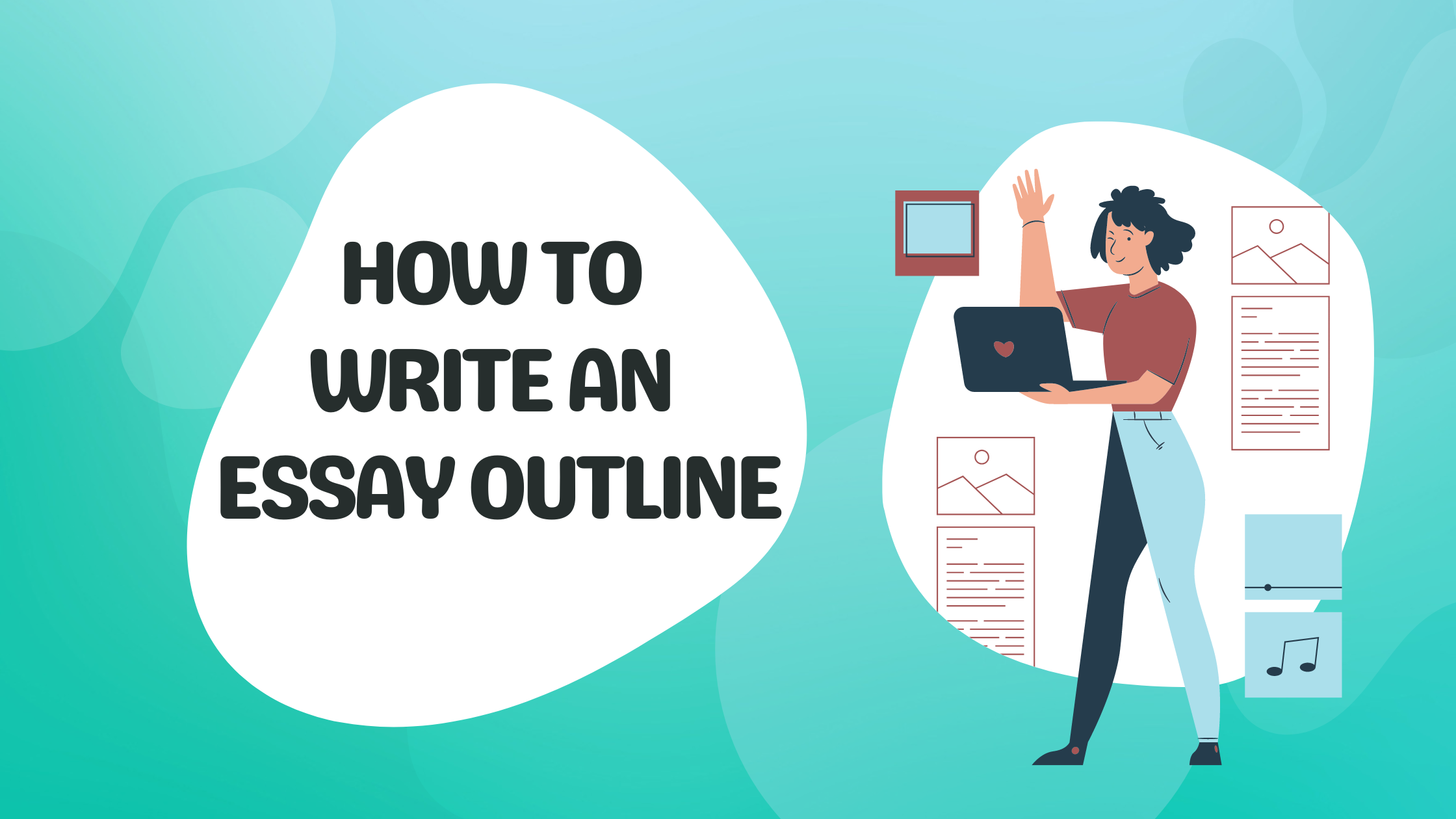 4 mins read
Best Tips to Write an Essay Outline
Students can write essays on many topics. Of course, when writing an essay, it should be written correctly by knowing how it is written and what the spelling rules are. For this purpose, people can examine and read sample essay outlines.
Now, in this article, we will look for an answer to the question of how to write an essay outline. The essays we call composition are the essays in which you can express yourself on any subject. Everything has composition. Composition is actually the beginning, development, and conclusion of writing an essay.
Let's find out how to write an essay outline in detail.
How to Write an Essay Outline?
Many of us love to write. There are some students who write their own articles, write poetry, and even compose. Such people are those who like to express themselves by writing. But there are also some students for whom writing is a demanding task. They find writing essays boring, studious, and a daunting task.
Those who find essay writing a complex task should read this complete step-by-step guide and make their essay writing process easy and interesting.
The first thing is creating an effective outline, before starting writing an essay. An outline gives you an idea of the overall structure and formation of the essay. Creating an effective outline is the first and most crucial step of essay writing. You should spend more time on creating a strong outline because the better the outline is, the more effective your essay will be.
The following steps should be kept in mind before start creating an outline:
Topic selection should be according to the writer's interest
An adequate amount of research should be done on the topic
While composing an outline keep your target audience in your mind
Decide the type of essay
Carefully analyze each piece of information that you have
Arrange your ideas in different paragraphs
To create a perfect academic essay, follow the steps below:
Essay Outline Format
It may seem unnecessary to write your thoughts in an organized manner but for effective essay writing, it is very important.
An effective outline is one of the most important steps that shape your entire essay and helps in the writing process.
There are three main parts of an essay outline:
1- Introduction
The purpose of the introduction is to "focus on the small content of the essay from the big picture of the topic". At the beginning of the essay, you will be asked how to get the reader into the essay.
With this in mind, the introduction can be divided into three sections:
Introductory Statement
Background
Thesis statement
2- Body Paragraph
The role of the Body Paragraph is to create the structure of the theory. It will explain what is said in the thesis statement in an easy-to-understand manner using evidence. Write multiple paragraphs as needed, but for most essays three paragraphs are sufficient.
Topic Sentence
Signposting
Supporting Evidence
Linking Sentence
3- Conclusion
This conclusion paragraph is a summary of the above claims. However, it is not just a summary of what has been said, but a highly acclaimed essay also requires a "scope of application of claims."
Conclusion is done in three phases:
Restatement
Brief Summary
Final Statement
Essay Outline Examples
There is a different outline template for different types of papers. The writers should know which type of outline should be used for the essay and research papers.
Generally, the outline for an essay is the same for all types of essays. However, it may vary if there are certain requirements from your instructors.
Mentioned below are essay outline examples for different types of essays:
Argumentative Essay Outline
Persuasive Essay Outline
Compare and Contrast Essay Outline
Narrative Essay Outline
Expository Essay Outline
Analytical Essay Outline
Rhetorical Analysis Essay Outline
Causes and Effect Essay Outline
Informative Essay Outline
Synthesis Essay Outline
Literary Analysis Essay Outline
Definition Essay Outline
Descriptive Essay Outline
Consult our Professional Writer
With this complete guide on how to create an essay outline you can successfully write an effective essay. However, if you are still confused and cannot write then the best way is to consult our professional 'do my essay' service.
We are here to help you out in writing an excellent essay. Our professional experts know what it requires to create a strong essay as per your requirement at nominal charges. So don't wait! Place your order now and let our academic experts help you with your assignments.